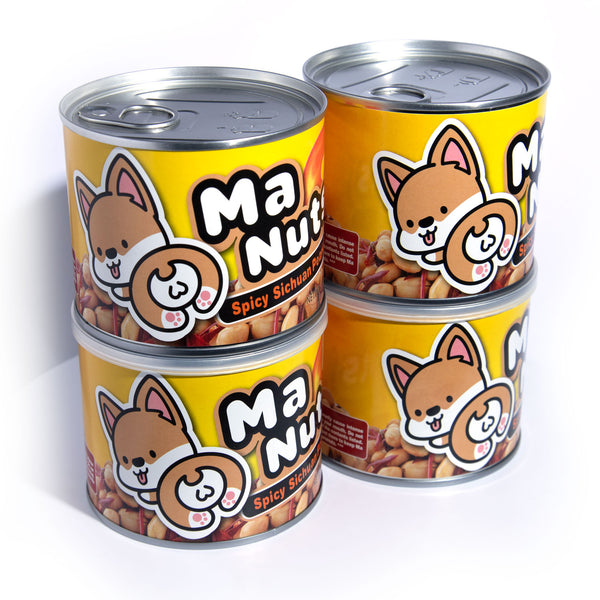 When a pair is just not enough, get 2!

Product Details:
4 Cans (5.29oz / 150g each)
Comes with a resealable lid to keep Ma Nuts® fresh 
Ingredients: Hand Selected Peanuts, Palm Oil, Chili Flakes, Chinese Peppercorns, Salt, and Sugar
Contains: Peanuts
Warning: Ma Nuts® are spicy and can temporarily cause intense tingling and numbing sensations in your mouth. Do not consume if you are allergic to any of the contents listed. Also do not eat the deoxidizer, it's just there to keep Ma Nuts® fresh.
***Yes, this contains peanuts.***